Accessories
Poster Carry Bags
Protect your investment"
Telescopic poster cylinder made from high quality durable plastic. These expand to almost double their length. Includes adjustable nylon shoulder strap
Sizes 260mm diam. x 900/1500
180mm diam. x 780/1300
Durable carry bag with hardboard tube structure. Water resistant nylon fabric with adjustable shoulder strap and zippered pop top. to protect your display graphics.
Size: 190mm x 1050mm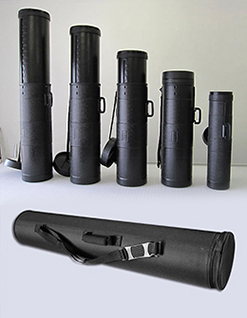 Snap Frames
Poster frames that are specifically designed to enable you to change your posters or point of sale material quickly and easily, saving you both time and money. The poster is protected by a clear acrylic sheet. Available in a variety of sizes.