SnapUp Elegance
SnapUp "Elegance" is the next evolution in pop-up systems. Use it with curved ends like a traditional pop-up system, or choose flat ends with decorative corner trims similar to ISOframe, giving the system a more contemporary, non popup look.

Our top-of-the line Elegance display is self-locking and cross braced, which means that the graphics will always hang perfectly, despite the frequent challenge of uneven floors. This construction also makes the system extremely strong and stable and enables the suspension of heavy media screens, as well as table attachments.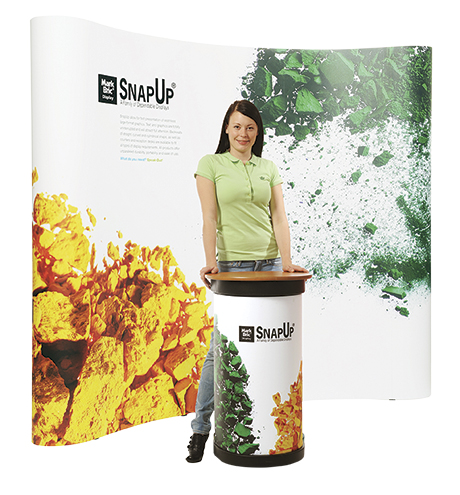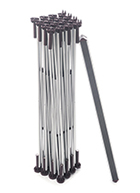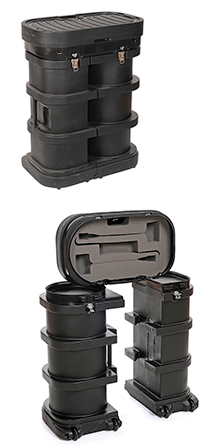 Multi Compartment Case
Well-protected compartments: One for the structure, one for the graphic panels and one (the lid) for two spotlights. The lid may also be used as a step when assembling the spotlights on the system. Wrap a graphic around the structure and you have a display table.
All in One Transport Case
Sturdy affordable single compartment carry case on wheels.