Custom Mats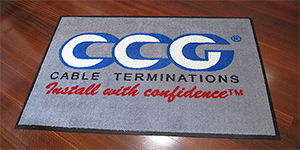 Print Plush
Printed nylon carpet mat. Multi-colour print (Up to 14 spot colours PMS matching available). Launderable chemical and skid resistant rubber backing. Medium / high foot traffic. Available with a range of backing options.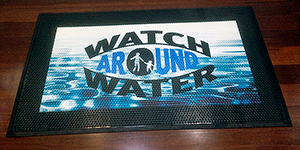 Cleanstep Logo Scraper Mat
Full colour digital print 100% rubber mat. Tough, durable, all weather mat.
Scrapes dirt and debris from shoes. Borders trap soil, debris & spills.
Skid resistant rubber backing.
Easy to clean, UV Stable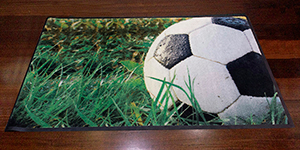 High Definition Printed Mat
Printed at an amazing 76 DPI, resulting in the clearest images ever printed on a custom mat. Mats can be vacummed, steam cleaned and spot cleaned with mild detergent. These are printed in full colour, unlike the other mats which are limited to a range of 54 spot colours. Fabric protection is available for all mats.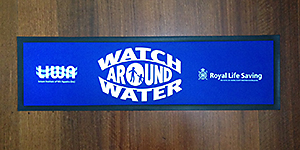 Counter-Bar Mat
The Counter-Bar Mat is an excellent product for advertising and specific promotions. Manufactured with a fully washable polyester fabric top and a non-slip nitrile rubber base. The mat is functional and delivers targeted advertising messages.