Pavement Signs
WindWave
The WindWave outdoor pavement sign is stable in windy conditions as the display panel isn't fixed and moves with an attention grabbing wave in the wind. Easily interchangeable posters 500mm x 760mm) slide into the waterproof acrylic pouch. It comes with a removable base which can be filled with water for added stability and 2 wheels for easy positioning.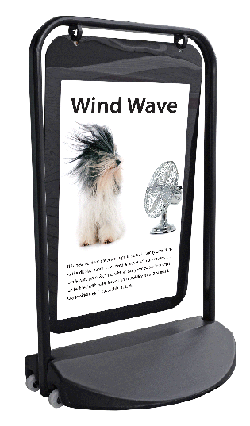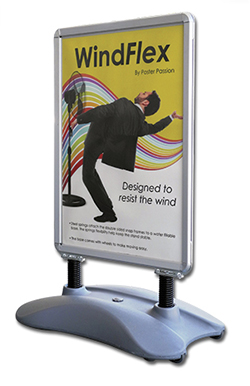 Windflex
Steel springs attach the double sided snap frames to a water fillable base.
The springs flexibility help keep the stand stable.
The base comes with wheels to make moving easy. Snap frames allow easy interchange of graphics.
Pavement Signs
Insert panel is 600 x 900mm aluminium composite with built in handle for ease of mobility.
Graphics are easily interchanged.
Bases are hard wearing PVC in 6 colours, UV stable and may be filled with water for added stability .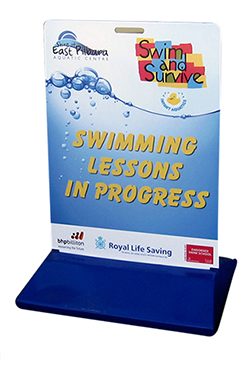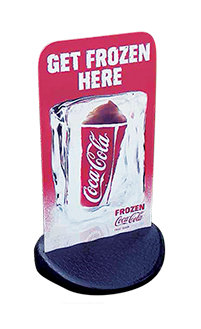 EcoFlex
Insert panel is 460 x 783mm Powder coated aluminium board
Carry handle in base
Tested in winds up to 110ks/hr
White or black PVC base